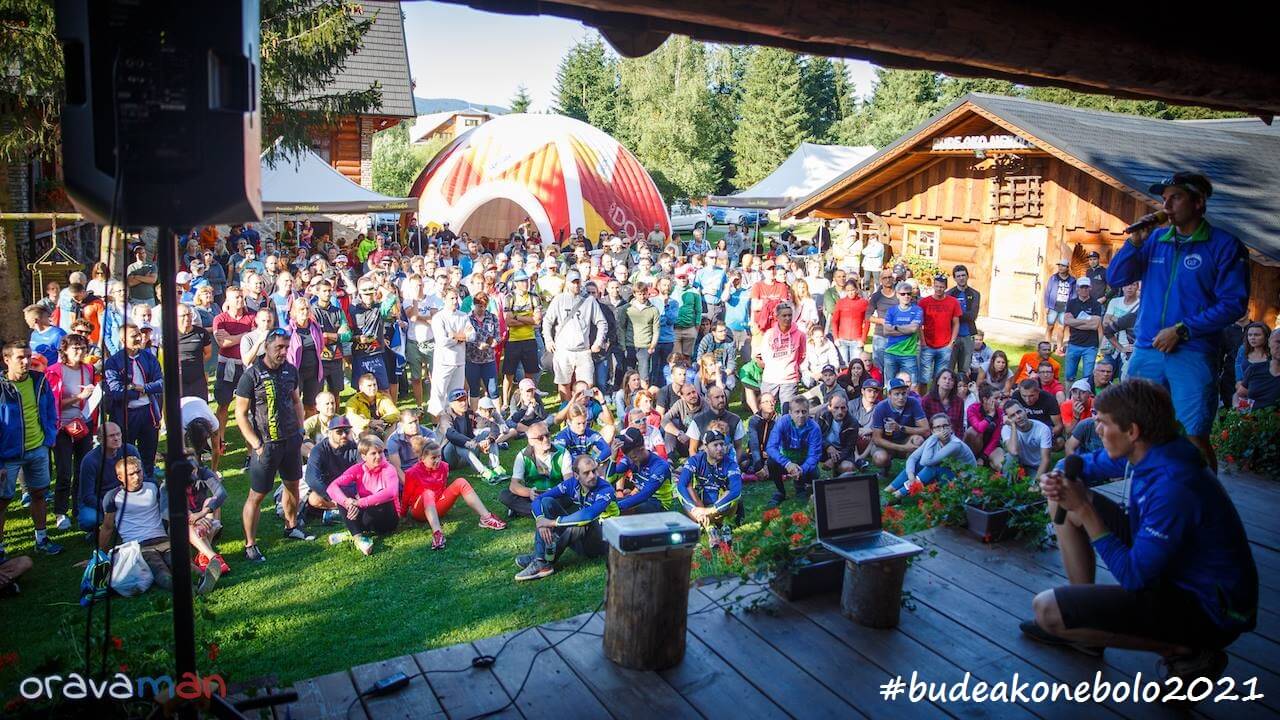 02 Apr

Oravaman and Goralman postponed to 2021

Vážení priatelia, pretekári prihlásení na tohoročné podujatia organizované Športovým klubom Oravaman,

dovoľte nám oznámiť Vám, že v súvislosti s aktuálnym vývojom situácie okolo šírenia koronavírusu sme sa ako organizátori triatlonových pretekov Goralman 2020 a Oravaman 2020 ako aj Oravaman Short 2020 rozhodli presunúť termín týchto podujatí na rok 2021. Čo to znamená pre prihlásených pretekárov? Termíny podujatí v roku 2021 sú Goralman 29. mája 2021 Oravaman 17. júla 2021 (to isté platí pre preteky Oravaman SHORT a Majstrovstvá MINV). Každý prihlásený pretekár na podujatia Oravaman a Goralman v roku 2020 má garantované štartovné miesto v roku 2021. Vaše štartovné sa presúva na rok 2021. Prihlásený pretekár nemusí vykonať žiadne iné kroky, presun štartovného je automatický a pred konaním podujatia v novom termíne budú vopred ohlásené organizačné pokyny pre účastníkov.
Zároveň, by sme Vás chceli informovať, že momentálne prebiehajú rokovania aj v súvislosti s podujatím JÁNOŠÍK – Slovak Xtreme Triathlon, naše kroky koordinujeme s vedením Xtri World Tour. Definitívne stanovisko ohľadom pretekov JÁNOŠÍK zverejníme čoskoro. Cieľom našich podujatí je prinášať triatlonistom radosť a športové výzvy, na druhej strane je našou povinnosťou zabezpečiť bezpečnosť a zdravie pretekárov, ich rodinných príslušníkov, divákov a organizátorov. Koronavírus nám nedovoľuje zorganizovať tieto podujatia v nastolenom vysokom štandarde, preto sme sa rozhodli pre tento krok. Dôkazom vážnosti situácie v celosvetovom meradle, napokon, je aj vplv koronavírusu na termín konania matky všetkych športových podujatí – Letných Olympijských hier v Tokiu. Sme presvedčení, že v budúcom roku, kedy spoločne oslávime 10-ročnicu Oravaman-a, bude mať podujatie atmosféru znásobenú o príkoria doby a veríme, že sa na štart postavíte všetci v zdraví a mentálne aj fyzicky posilnení touto situáciou. Prajeme Vám veľa zdravia a zdaru.

V roku 2021 BUDE AKO NEBOLO!

Dear friends, athletes registered for this year's events of Sports Club Oravaman,

let us inform you that in the context of the current evolution of the spread of coronavirus, as organizers of Goralman 2020 and Oravaman 2020, we have decided to postpone the date of both events to 2021. What does this mean for you, registered athletes? Event dates in 2021 Goralman on 29th May 2021 Oravaman on 17th July 2021. Every registered athlete for the event in 2020 has a guaranteed starting place in 2021 Your entry fee moves to 2021. The registered athlete does not have to take any other steps, the transfer of the entry slot and of the entry fee is automatic and organizational instructions for participants will be announced in advance before the event is held.
At the same time, we would like to inform you that negotiations are currently taking place in connection with the event JÁNOŠÍK – Slovak Xtreme Triathlon, we coordinate our actions with the management of Xtri World Tour. We will publish a definitive opinion on JÁNOŠÍK race soon. The aim of our events is to bring joy and sport challenges to athletes, but on the other hand, it is our duty to ensure the safety and health of athletes, their family members, spectators and organizers. The coronavirus does not allow us to organize these events to a high standard, so we decided to take this step. Finally, the coronavirus's impact on the date of the mother of all sporting events – the Summer Olympic Games in Tokyo – proves the seriousness of the situation on a global scale. We are convinced that next year when we celebrate Oravaman's 10-year anniversary, the event will have an atmosphere multiplied by what had happened, and we believe that everyone will take on a healthy start, strengthened mentally and physically by this situation. We wish you good health and success.

And in 2021, remember, it will be like ever: BUDE AKO NEBOLO!